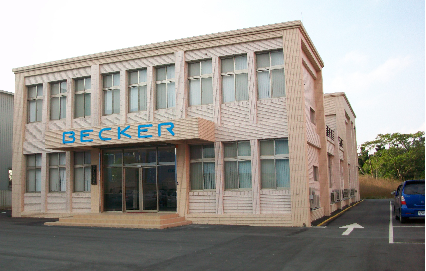 The Company
Becker Electronics Taiwan Ltd (BETL) is a privately owned company, founded 1973 as manufacturing plant for Becker Autoradiowerk.
The famous Becker car radios where manufactured here before that brand was sold and Becker concentrated on avionics radio communication equipment. BETL was part of the Becker group.
After restructuring of the Becker group, BETL is independent of its former mother company Becker Avionics Germany.
Company Data
Name
Becker Electronics Taiwan Ltd. (BETL)
Address
No. 32, Lane 30, Long Yuan Rd.
Long-Tan, Taoyuan 32544
Taiwan
Phone
+886 (0)3 471 0992 – 0
E-Mail
info@becker.com.tw
Web
http://www.becker.com.tw
Timezone
CST, UTC+8
Total Number of Employees
12
Number with at least B.Sc. degree
9
Certification
QM System ISO 9001:2008
AS9100:2009
Services offered
R&D Electronics and Mechanics
Production